Just because your loved one lives far away, it doesn't mean you can't still have date nights! Yeah, you can't physically go places together, but thankfully, because of the internet, you have tons of other ways to have little dates!
Going on dates in person is obviously much more ideal, however, when you're away from your partner, it's better to do a little something to keep the sparkle alive! These are the sacrifices you have to make when you're in a long distance relationship… You're allowed to be upset that you can't be together physically, but as I mentioned, there are ways to still have dates while being miles and miles apart!
List of Date Night Ideas for You and Your Long Distance Partner
1. Play Truth or Dare
We've all played truth or dare once or twice! For those of you who aren't familiar, you and your partner will take turns asking each other to choose a truth or dare. If they choose truth, you can ask them any question that comes to your mind. If they choose dare, you can dare them to do something. The game is fun, and can help you to learn more about your partner! It's a silly game, trust me, I know, but by asking each other deep questions, you may end up learning things about your partner that you didn't know before.
Here is a fun game pack of truth or dares for couples!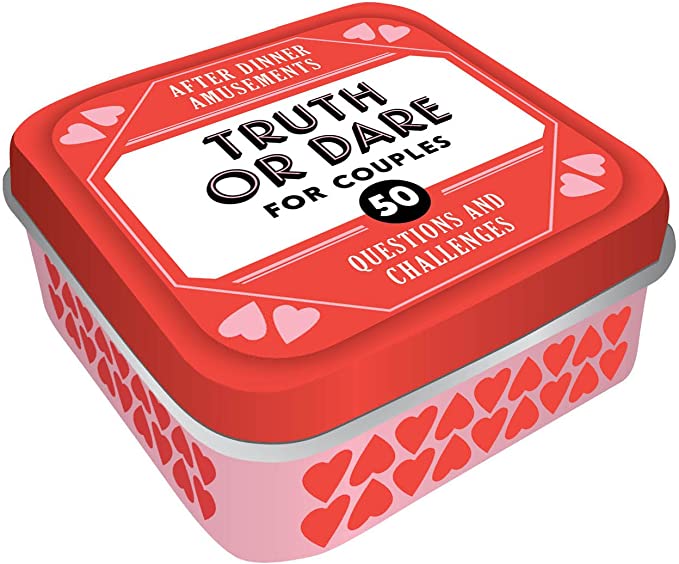 2. Do some karaoke
This might sound a bit silly, but it's actually really, really fun! (My partner and I have done it a few times!) Go to YouTube, and search karaoke tunes. You'll find tons of fun videos to sing along to together! I'd recommend duetting High School Musical! It doesn't matter if you're a singer – honestly, not only is it fun, but it's certainly funny if neither of you are singers, haha! Thank me later.
3. Go to a restaurant
You may be thinking "how could this be an online date?" Well, let me explain. Both of you can choose a restaurant around where you live, and once you're there, you can video-chat each other! You'll be on a cute little virtual restaurant date, and virtually have a romantic dinner together (just not physically). This may be a bit tough because of different time zones, so it might have to be a lunch date for one of you while the other person has their dinner!
4. Plan your next visit
What better way to spend your time apart than to start planning your next visit!? This will get the both of you excited, and after booking your flight or train ticket, you can start counting down the days! I know this is much easier said than done, but if you have the luxury of getting to know your upcoming months worth of schedules, then definitely try to plan your trip. Once it's planned, you can start a countdown together.
5. Make a playlist
To feel closer to each other, create a Spotify playlist! You can both add your favorite music to it. Both of you can listen to the playlist as you drive, or hang out at home. Every time you play a song, it will remind you of your partner. You can add songs that make you happy, songs you both want to show to each other, etc… Plus, who doesn't love chilling out and listening to music? It's so relaxing and puts you in a good mood!
Conclusion of Date Night Ideas for Long Distance Couples
Hopefully you can gain some inspiration from these date night ideas, and if you do any of them, then make sure to have so much fun! I understand that online dates aren't as great as being there physically with your partner, however, it's better than nothing and it's something you can laugh about in the future!
Do you have any other date night ideas that you've done with your long distance partner? If so, send us an email by clicking here.