Okay, let's be honest… Who doesn't love receiving gifts!? When you get given a gift, you feel an overwhelming sense of happiness, excitement, and of course, love! The fact that the gift giver went out of their way to find something you like, picked it out, bought it, wrapped it, and is giving it to you of all people, is just an amazing thing to think about and makes you feel good!
I don't know about you, but I'm a huge giver. I prefer giving gifts to receiving them. It's always fun seeing the face on my partner when he's unwrapping his birthday, Christmas, or anniversary gift… Plus, when he ends up enjoying the gift, I feel accomplished, LOL!
Whether you're looking for a sweet gift for your boyfriend or husband, you'll want to have it be somewhat romantic. Anyone can receive gifts, but when you are giving something to your partner, they're the only ones who get to receive something romantic from you because, well, they're the love of your life!
List of 10 Romantic Gifts for Him!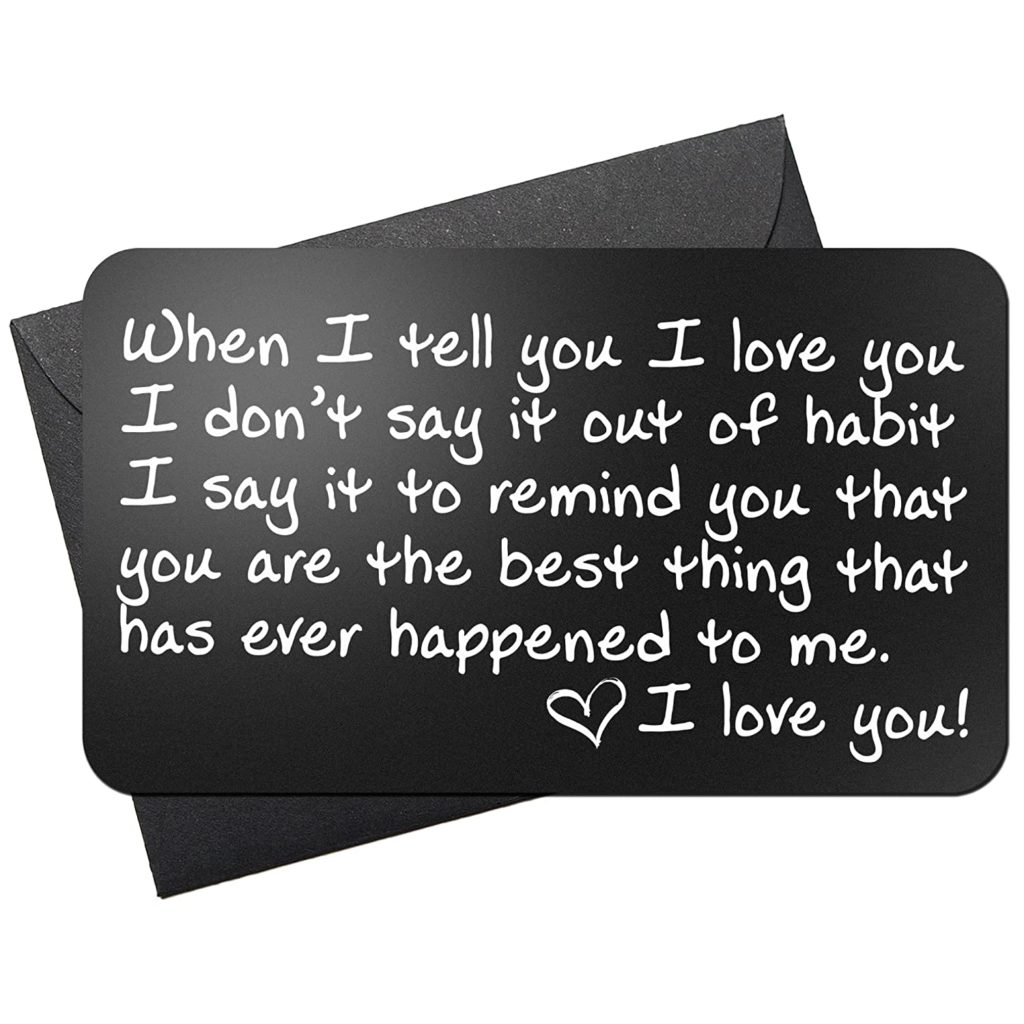 The best part about this adorable wallet card love note is the fact that your partner will be able to take it everywhere he goes! It fits inside wallets, it has a beautiful meaning on it and considering it is made of metal, it'll never bend, so it will always look brand new.
Also, this company is owned by a U.S. based, disabled air force veteran, so it's always a great thing to support amazing people and companies!

After going on a romantic date, what's one of the best things you can get from your partner..? A massage of course! (Get your mind out of the gutter!) The company Honeydew said:
"Our professional massage oil is formulated with the perfect therapeutic balance of moisturizing essential and Vitamin E rich carrier oils including Lavender Jojoba Bergamot and Almond oils. This mix of 100% natural oils allows for a relaxing massage to soothe sore muscles as well as romantic couple's massage for an erotic night in. This non-greasy oil is perfect for deep tissue massage to loosen tense muscles and relax you and your lover after a long day at the office."
So, I guess in a way you don't need to get your mind out of the gutter – this could definitely lead to an extra romantic night.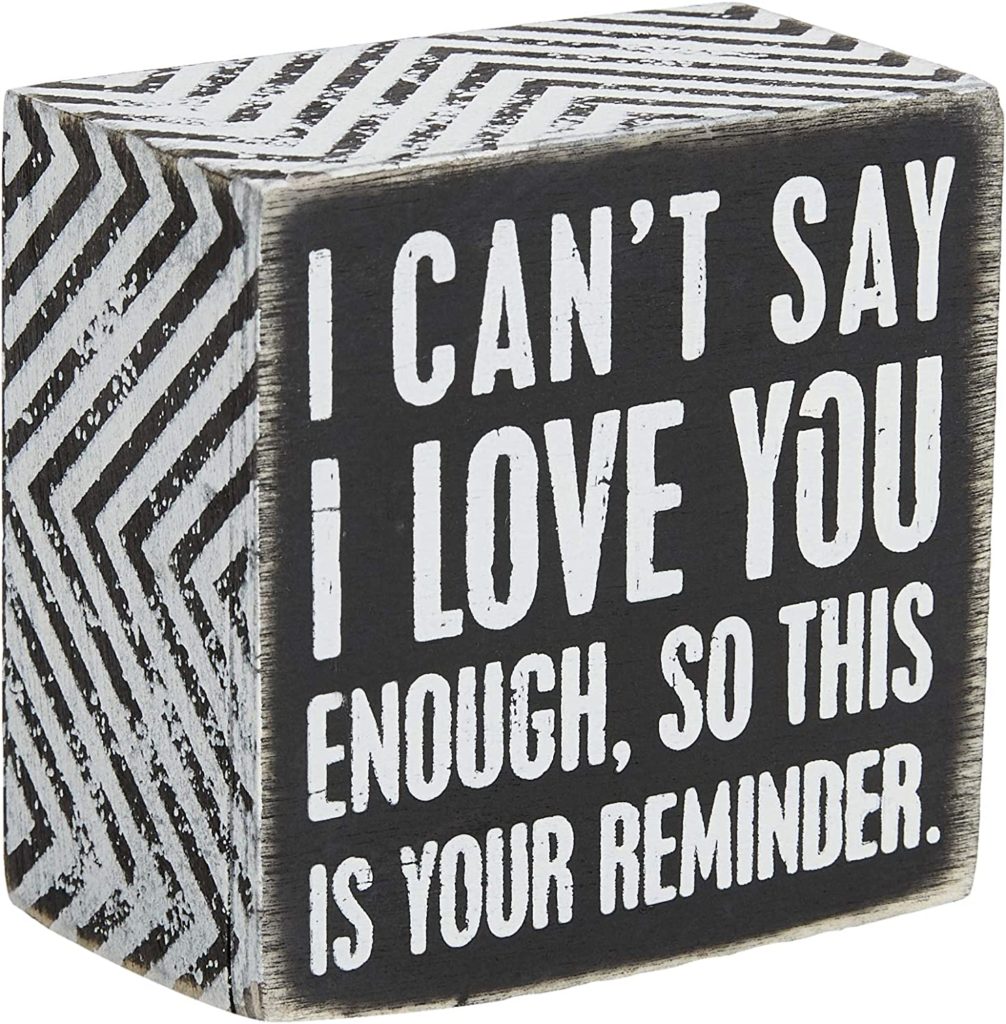 You can never go wrong with gifting your partner an adorable decoration for their home, or office. This cute decoration says, "I can't say I love you enough, so this is your reminder."
Thankfully, this gift is super affordable – It's only about $8! So, if you're looking for something that is extra sentimental, and heartwarming, then this could be the perfect gift to check out!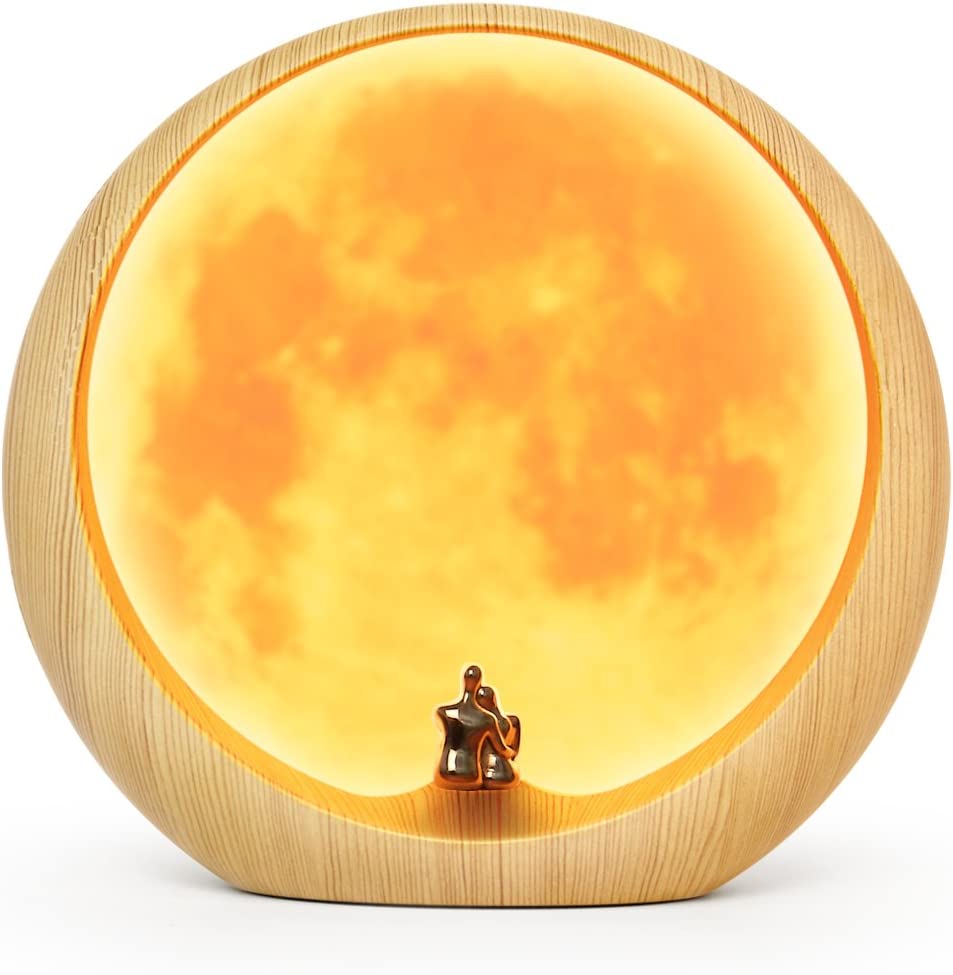 I absolutely adore this gift! This lamp features two adorable lovers sitting under a full red moon. The lamp is beautiful, romantic, affordable, and it has a touch sensor. To turn it on, you just need to tap it. Also, this gift can be personalized… It comes with 2 number kits, and 6 decals! So, whether it's for your partner's birthday, your anniversary, or just to show them that you love them, you can personalize it to say something romantic!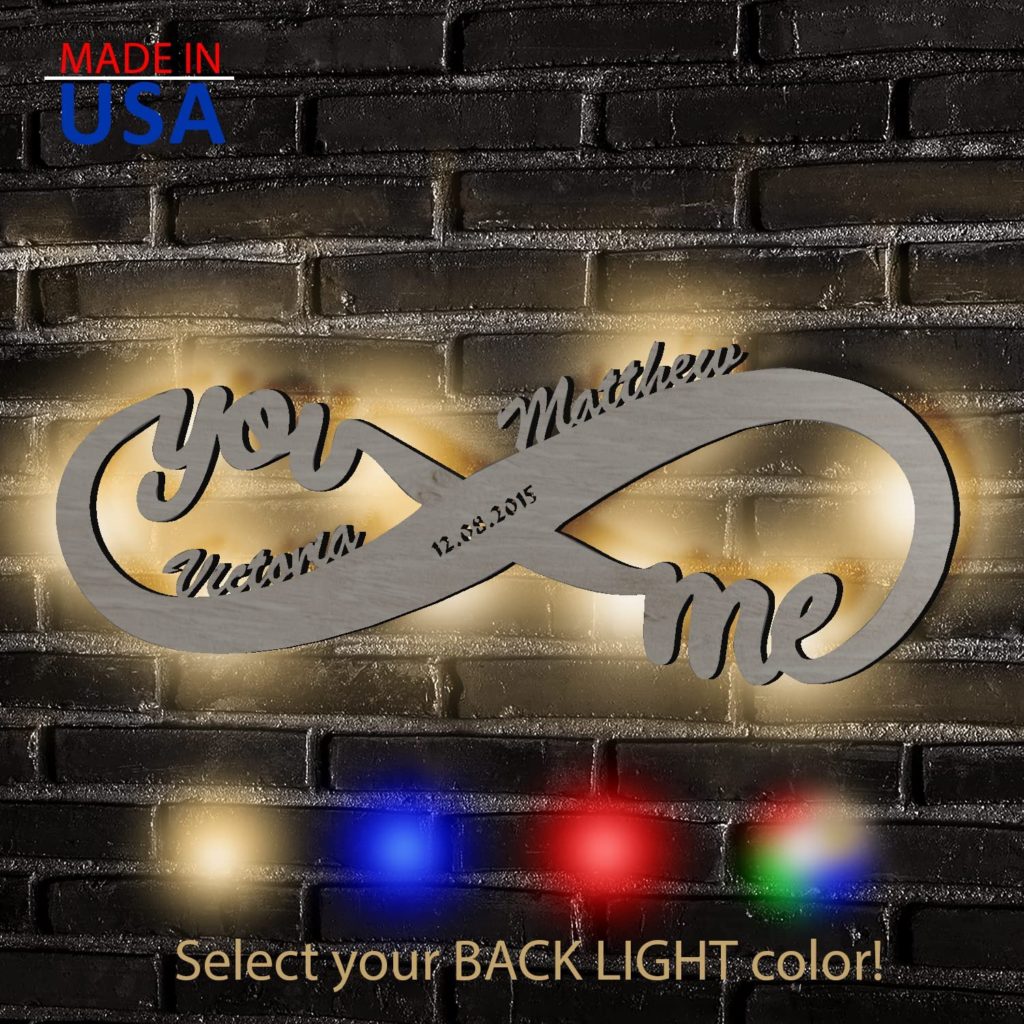 It's time for another personalized gift! I personally think personalized gifts are the most sentimental and thoughtful! So, if you agree, then this infinity LED sign may just be the perfect gift for you to get for your partner! Also, due to the battery drive, this gorgeous led lamp can be hung up everywhere.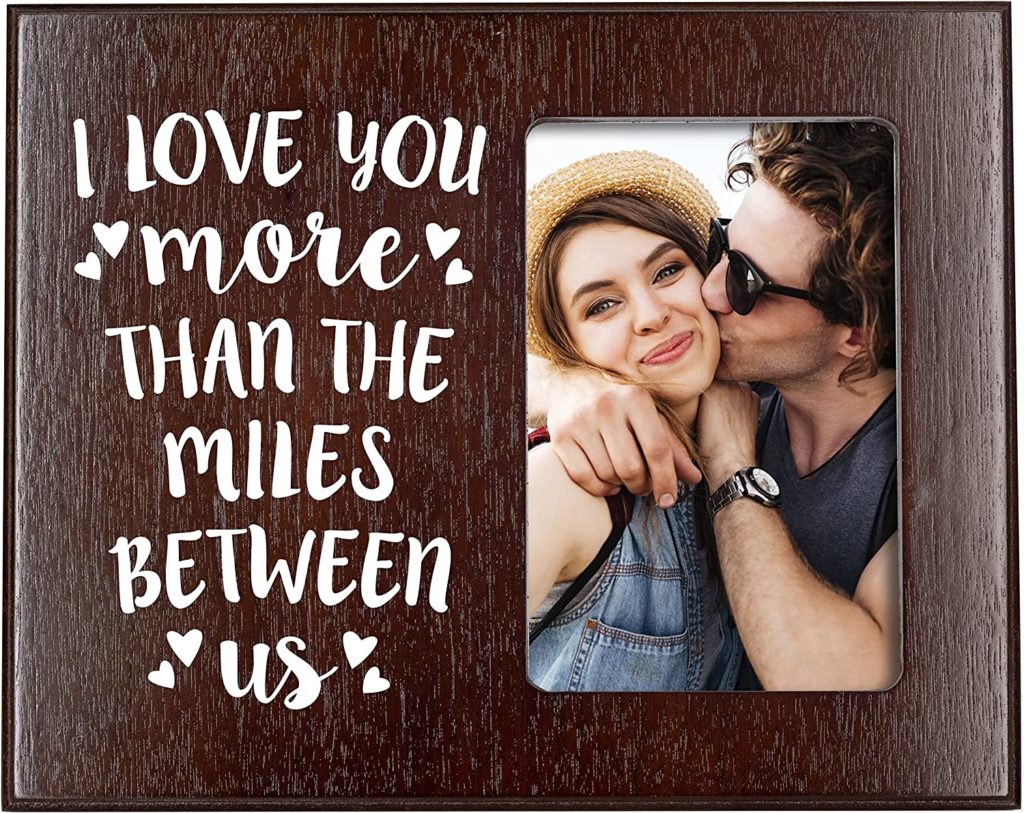 Pictures are worth a thousand words. So, why not print your favorite picture of you and your partner and put it in a lovely photo frame? This frame has a heartfelt quote that says, "I love you more than the miles between us."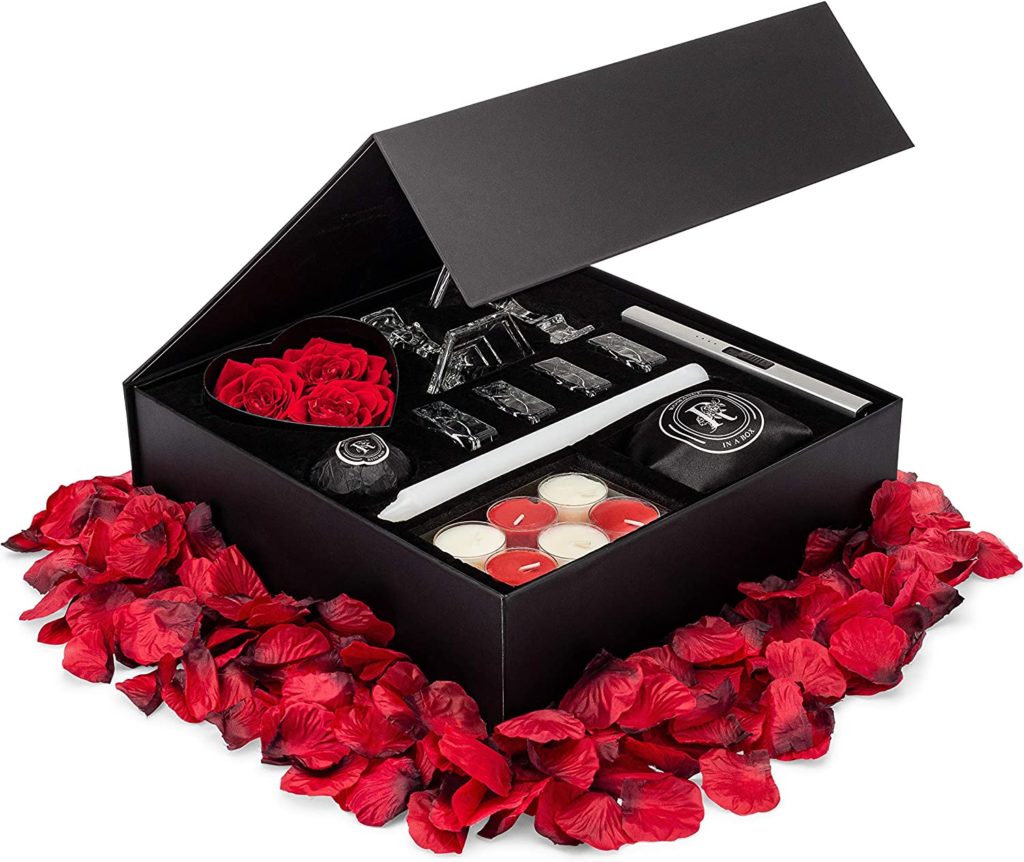 If you can't decide what to get your boyfriend / husband, then this romance-in-a-box set will surely help! This lovely set comes with 1 bag of 150 red silk rose petals, 2 candlesticks with tapered romantic candles, 4 glass tea light holders, lavender bubble bath, 24 assorted clear cup soy tea light candles, 6 decorative rose soaps and a gas candle lighter. So, you're basically getting everything you need for a romantic night with your partner! This gift really has it all!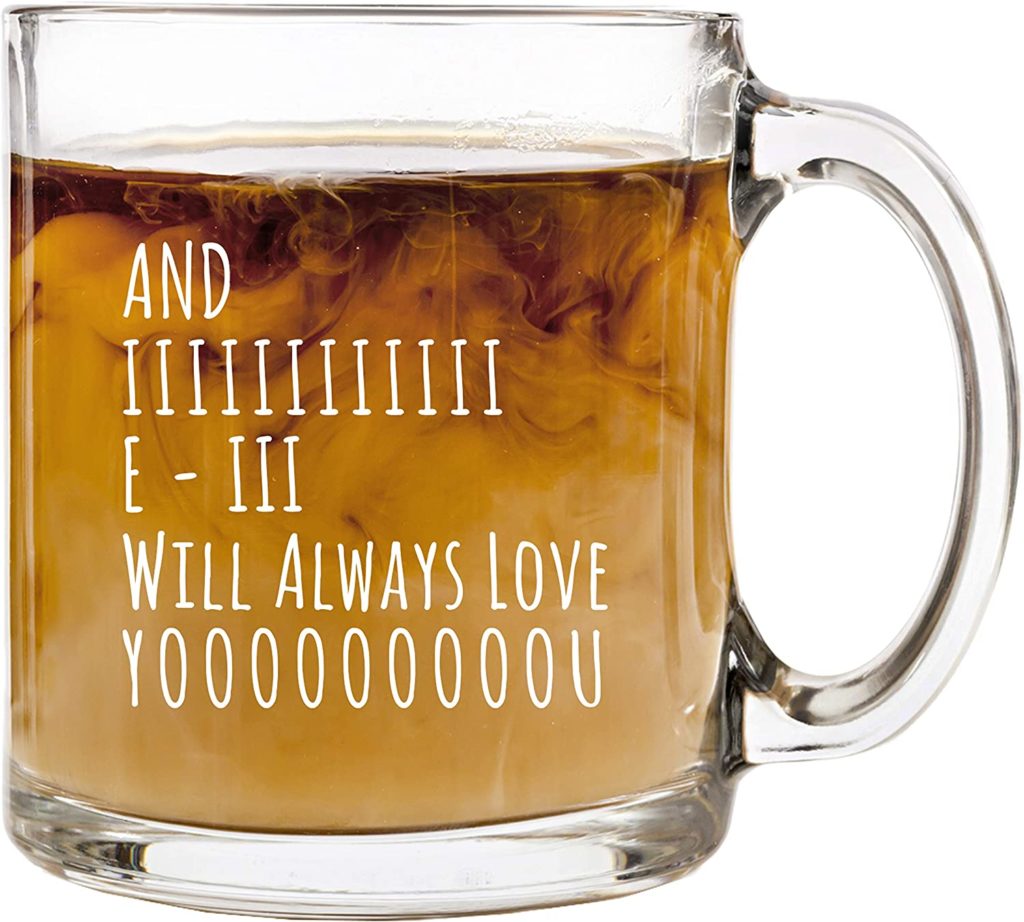 …and IIIIIIIIIIIIIIII will always LOVE youuuuuu! Honestly, this mug is everything! It's comical, sweet, and of course, shows your partner how much you love them. However, it may get the song stuck in their head, but at least it's not annoying elevator music!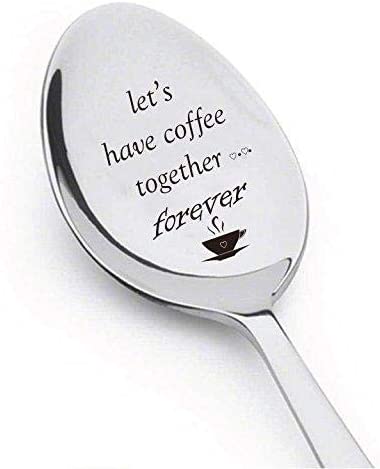 Calling all coffee lovers… If you and your partner enjoy drinking coffee together, then this spoon is a must. Not only do you get to enjoy your coffee, but you also have an adorable spoon (and partner) to enjoy it with!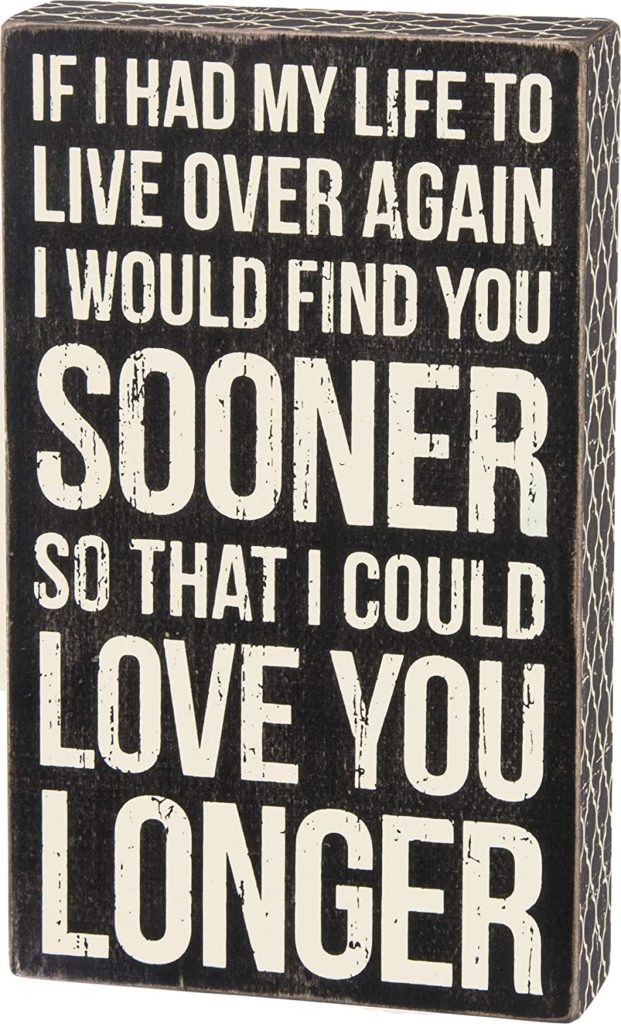 Here's another beautiful quote on a gorgeous decoration! I'm not going to lie, I shed a tear while reading it! This gift would be extremely heartfelt, and it's also aesthetically pleasing, so it will look nice in any room or office!
CONCLUSION OF ROMANTIC GIFTS FOR HIM
Which one of these romantic gifts is your favorite? I personally love the wallet card and the last quote! Whatever you choose, I hope that your partner loves it. Good luck on your search for romantic gifts for him!
If none of these are what you're looking for, then make sure to check out our other blog on more gifts for him – click here to read it!