Gift giving can get really stressful! No one wants to get their boyfriend something that they're not going to truly love. Finding the perfect things to send to your boyfriend can take hours! There are either too many options to choose from, or not enough. I'll be honest, I spend days upon days trying to figure out what to get my partner for his birthday! The gifts that I will be mentioning in this blog are gifts that most men will enjoy. They're not tailored to a specific interest, so don't worry – there's something for everyone!
So, whether you're shopping for your boyfriend's birthday, your upcoming anniversary, or you just feel like sending them a little surprise, then keep on reading… There are tons of ideas in this blog!
List of Things to Send to Your Boyfriend!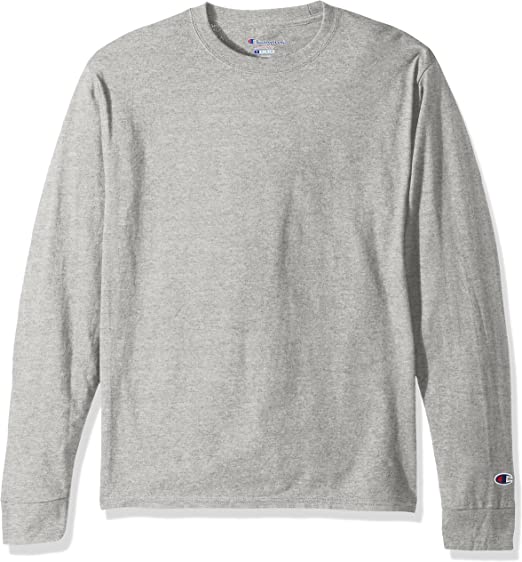 This sweatshirt by Champion is super popular nowadays! It's extremely comfortable, 100% cotton, and surprisingly, super affordable! So, if you want to gift your boyfriend something stylish, then consider getting him one of these! They come in tons of colors.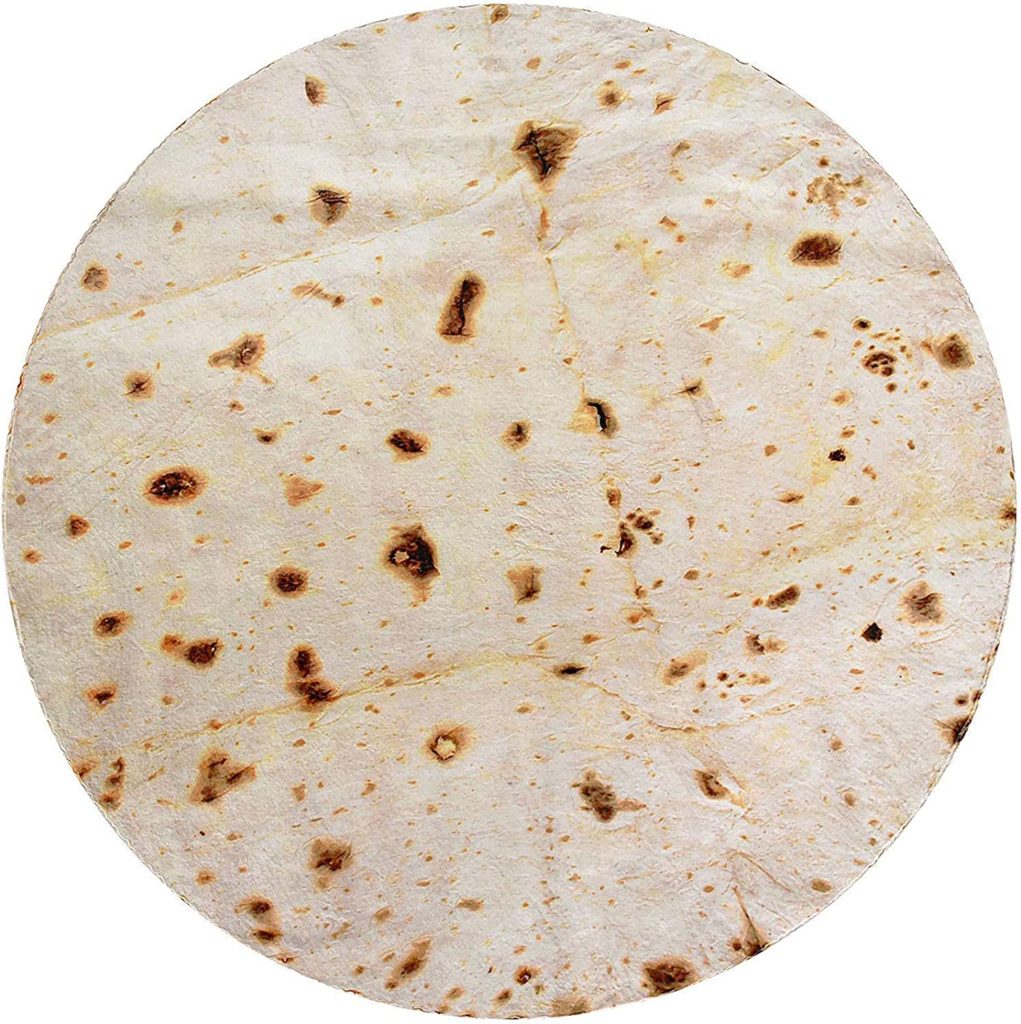 This is probably the best blanket I have ever seen, LOL! If your boyfriend is a fan of Chipotle, or a fan of burritos in general, then this blanket is a must-have! It's super cozy, adorable, and actually a decent size! The company has tons of other blankets that look like food, so make sure to check those out, too!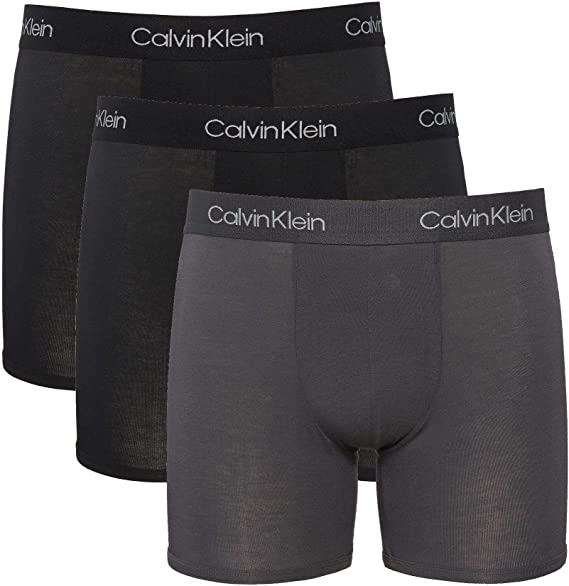 We're all models in our own way… You've seen Mark Wahlberg and Justin Bieber model in this underwear – so, your boyfriend is next! This underwear comes in a pack of 3 and has added stretch for comfort and shape retention. Plus, you can never have too many pairs of underwear!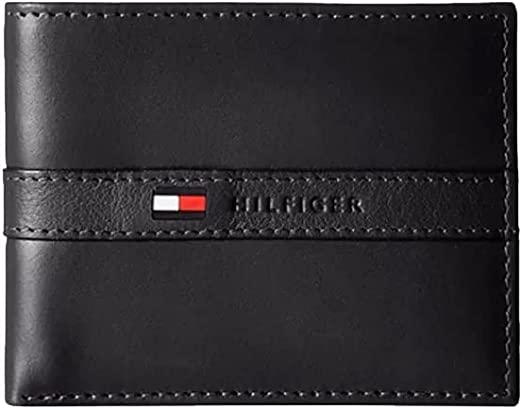 Believe it or not, this gorgeous Tommy Hilfiger wallet is only $20! Designer brand for affordable prices? Yes please! This wallet comes in multiple colors, including a bright red. The wallet is crafted out of real and soft leather – it's fantastic quality!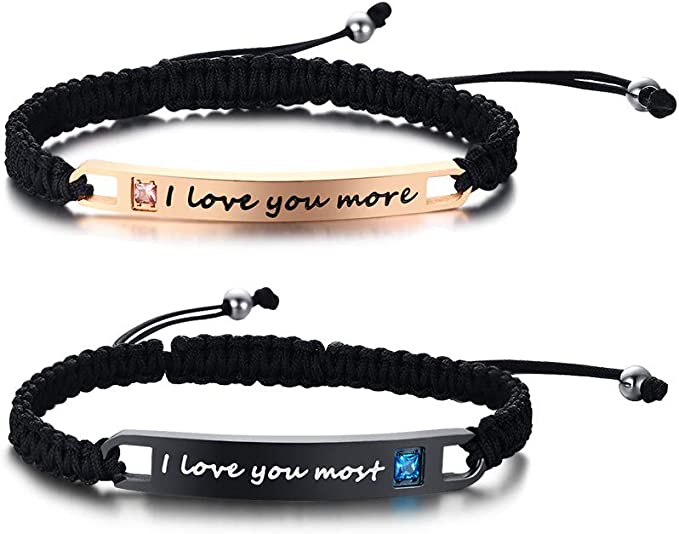 If your boyfriend doesn't mind being a little bit cheesy, then you're going to have to get these adorable personalized matching bracelets! It's always a gift to yourself! You can customize the bracelets to have either your anniversary date, or another memorable date that you and your partner have together.
Not only can you gift your boyfriend a Steve Madden watch, but you can get him a necklace to go with it, too! The best part? It's at no extra cost! This watch / necklace set is affordable and it comes in a couple other colors, so if black isn't their favorite color, then check out the others. It just looks super classy!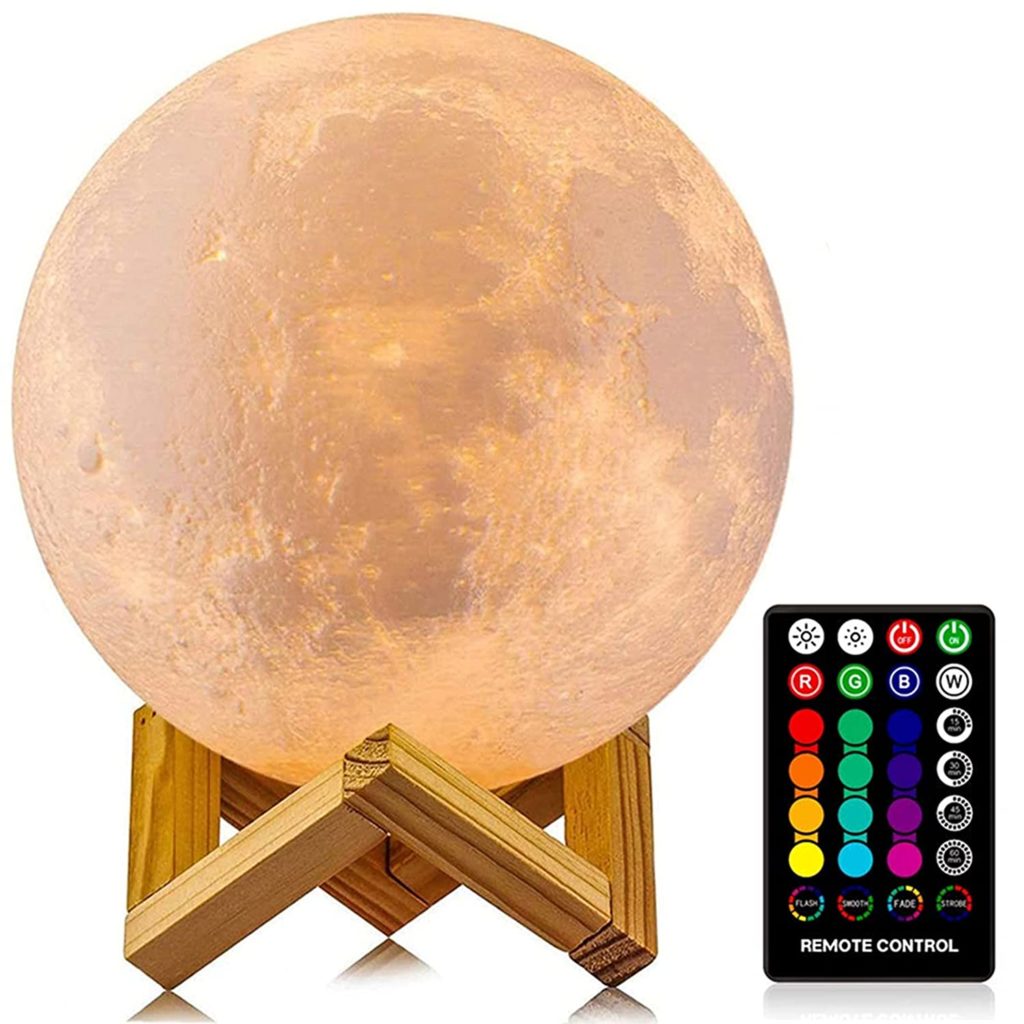 This moon lamp is super aesthetic and beautiful! There's a remote to change the moon to any color – there are 16 different colors to choose from! It's the perfect addition to any bedroom! The moon lamp is made from eco-friendly materials and it's also non-toxic.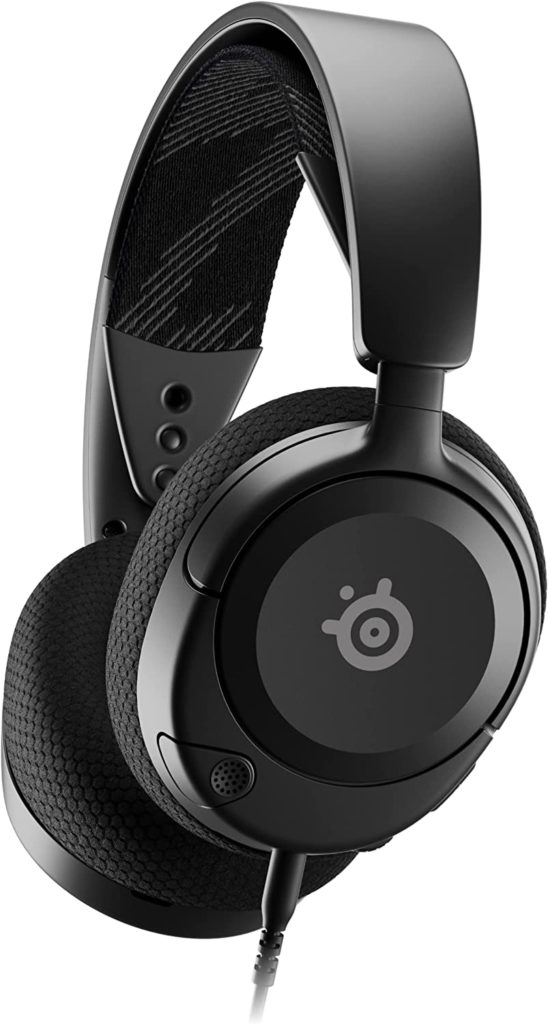 If your boyfriend is a video-game addict, then they're going to need an awesome headset to play with! Happy gaming!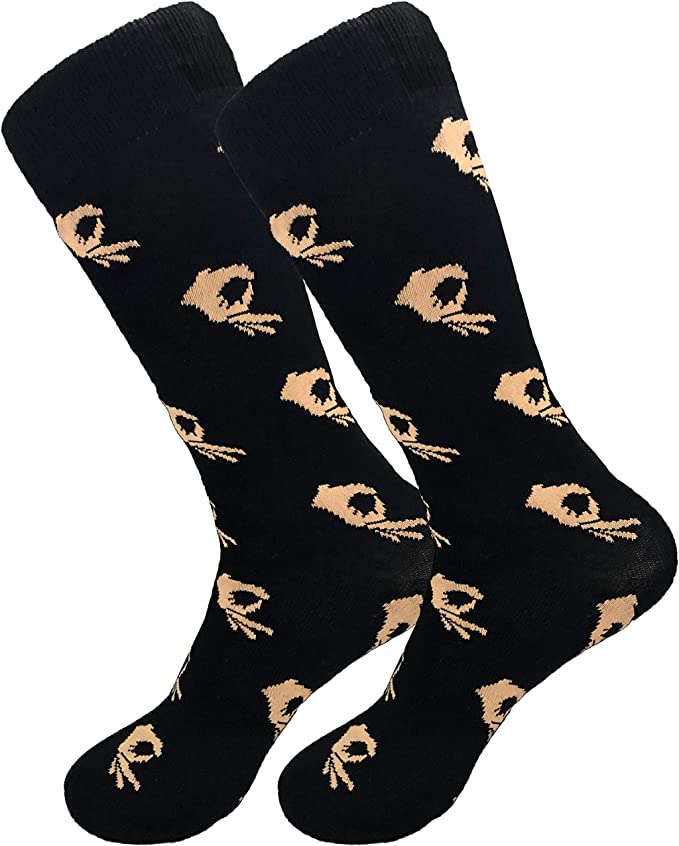 If you know, you know… Memes are a huge thing nowadays, it's kind of hard not to love them. So, if your boyfriend is a big fan of some crazy memes, then he'll definitely understand these socks! Plus, who doesn't love getting gifted comfy clothing items?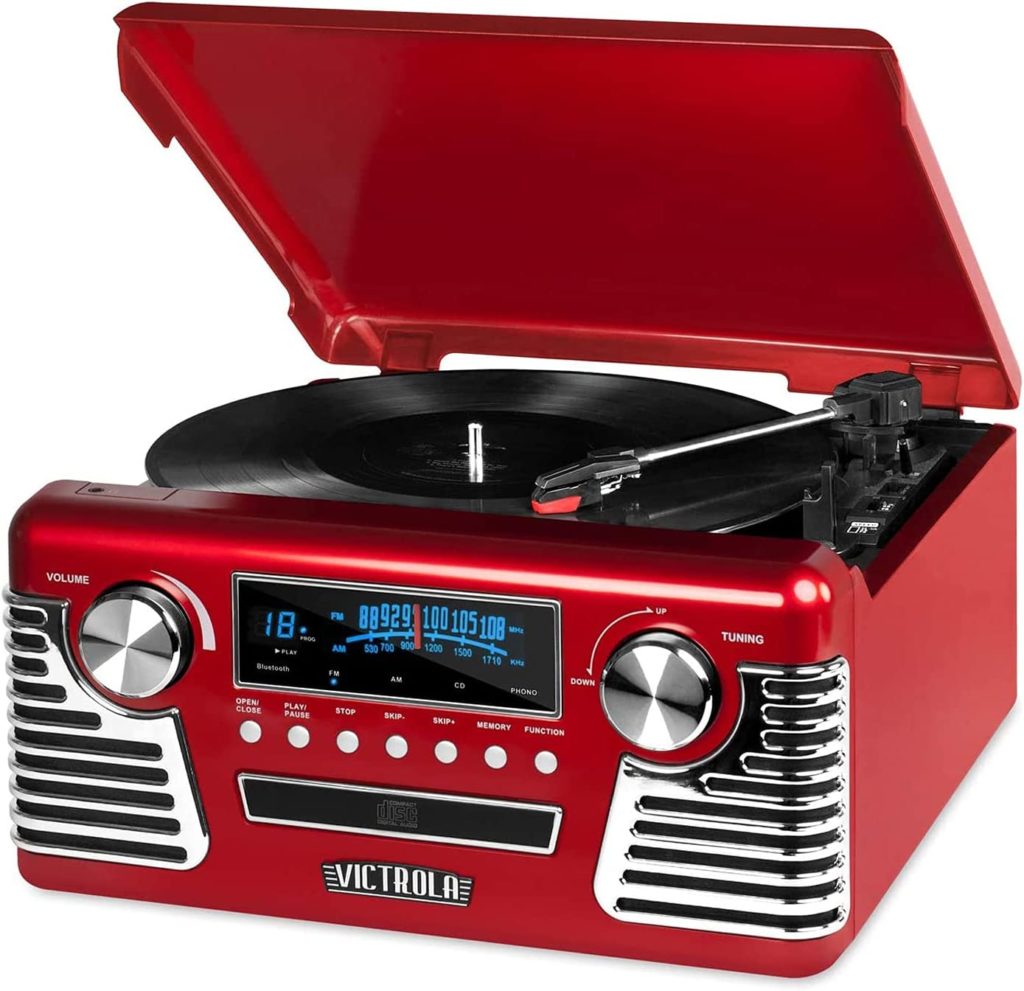 This is one of the more expensive gifts on our list, however, it's also one of the coolest! Everyone loves music, and if your boyfriend is an old soul, then he'll appreciate this 50's inspired retro stereo. It's compatible with bluetooth, so he won't have to worry about a bunch of wires all over the room!
Conclusion of 10 things to send to your boyfriend
As I mentioned earlier, whether you're looking to send your boyfriend something for his birthday, or your anniversary, he's bound to enjoy one of these gifts! If you decide to get one of these gifts, then let us know how your partner enjoyed it!
What other gifts have you gotten your boyfriend? I'd love to feature more types of gifts! Let us know by sending your gift ideas here. Good luck on your search for things to send to your boyfriend. No matter what you decide on, I'm sure he'll love it as it was picked out by YOU!