If you need some inspiration for a gift to send your partner, then you've definitely come to the right place! Whether it's for your partner's birthday, your anniversary, or just because you love them, finding the perfect gift to send/give your partner could be a difficult task! Trust me when I say I know just how difficult it is finding the perfect gift… You know your partner well, but it's so hard knowing exactly what to get them for a present because there's so many awesome options out there!
I researched a bunch of cute gift ideas for couples and put my top 10 on this list… So without further ado, let's just get into it!
List of 10 Cute Gift Ideas for Couples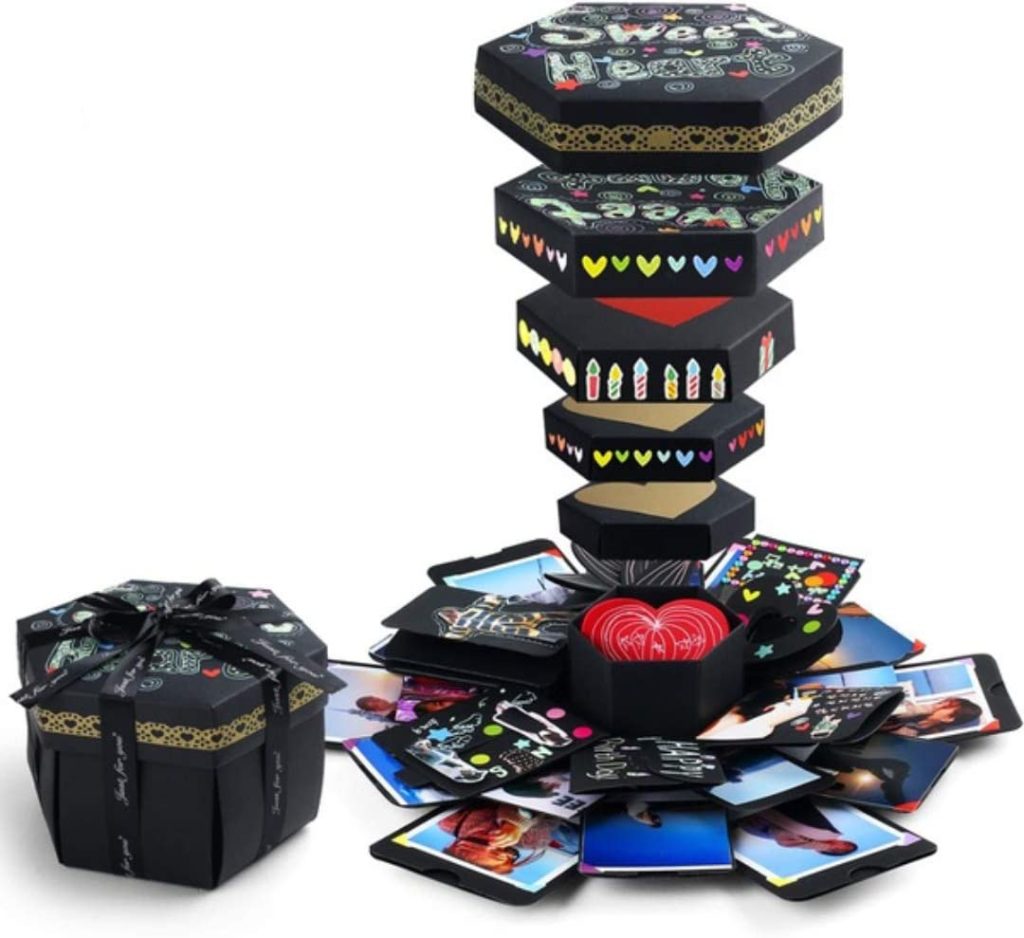 This explosion gift box is so unique and it makes for a super adorable gift! Homemade gifts are so much more special, because you spend more time putting them all together. You can personalize this adorable gift box with pictures of you and your loved one! It's a gift you can keep forever and look back on years from now!
"When the box is folded, it looks like a perfect little gift box. But when you open it, the box explodes into a large surprise of pictures, texts, memories and love."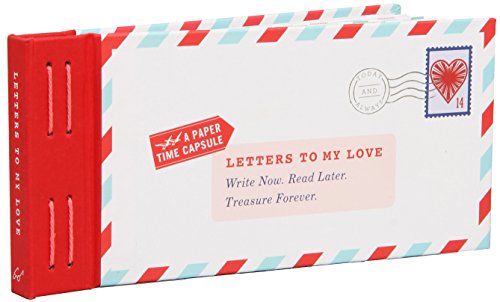 Honestly, what's more romantic than a personalized love letter? These little love letters can be filled out and you can treasure them forever. They're super adorable and it shows your partner just how much you love them!
"Letters to My Love includes 12 prompted letters that will inspire love notes to remind your sweetheart how much your relationship means to you. Postdate each envelope, seal with a kiss (and a sticker), and gift this book of love to your sweetheart for future opening."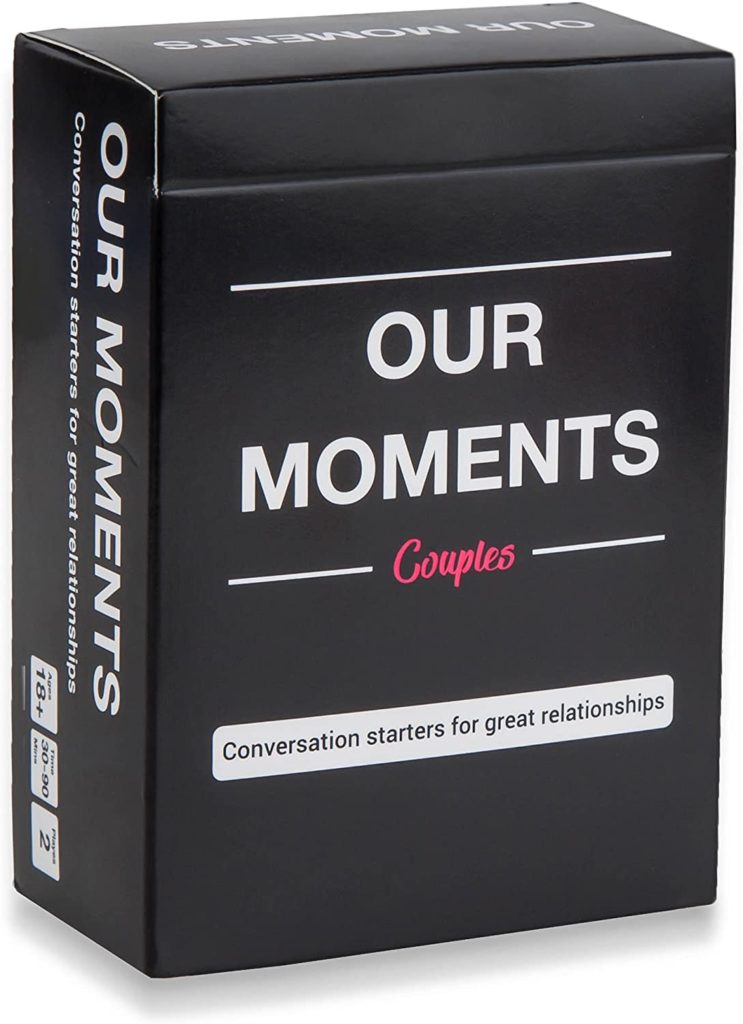 There's always more to learn about your partner – With this 'Our Moments' game, you can do just that! It has tons of great conversation starters that you and your partner can go over… You'll learn more about them and you never know what you might find out!
"Quality time for you and your partner – Enjoy date night in a completely new way. This toy for couples is a sure fire way to get the sparks flying between you two! It will get you out of your comfort zone and remind you why you are together in the first place."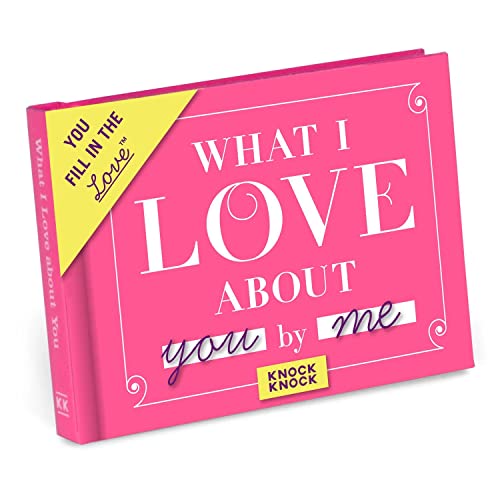 Want to make your partner feel extra loved? Well, fill out this adorable love book for them! There are tons of cute things to fill out and they're all about things you love about your partner. It'll be fun for you to fill out and it'll be even better for your partner to read them out.
"This little book contains fill-in-the-blank lines describing some aspect of your affection for a loved one."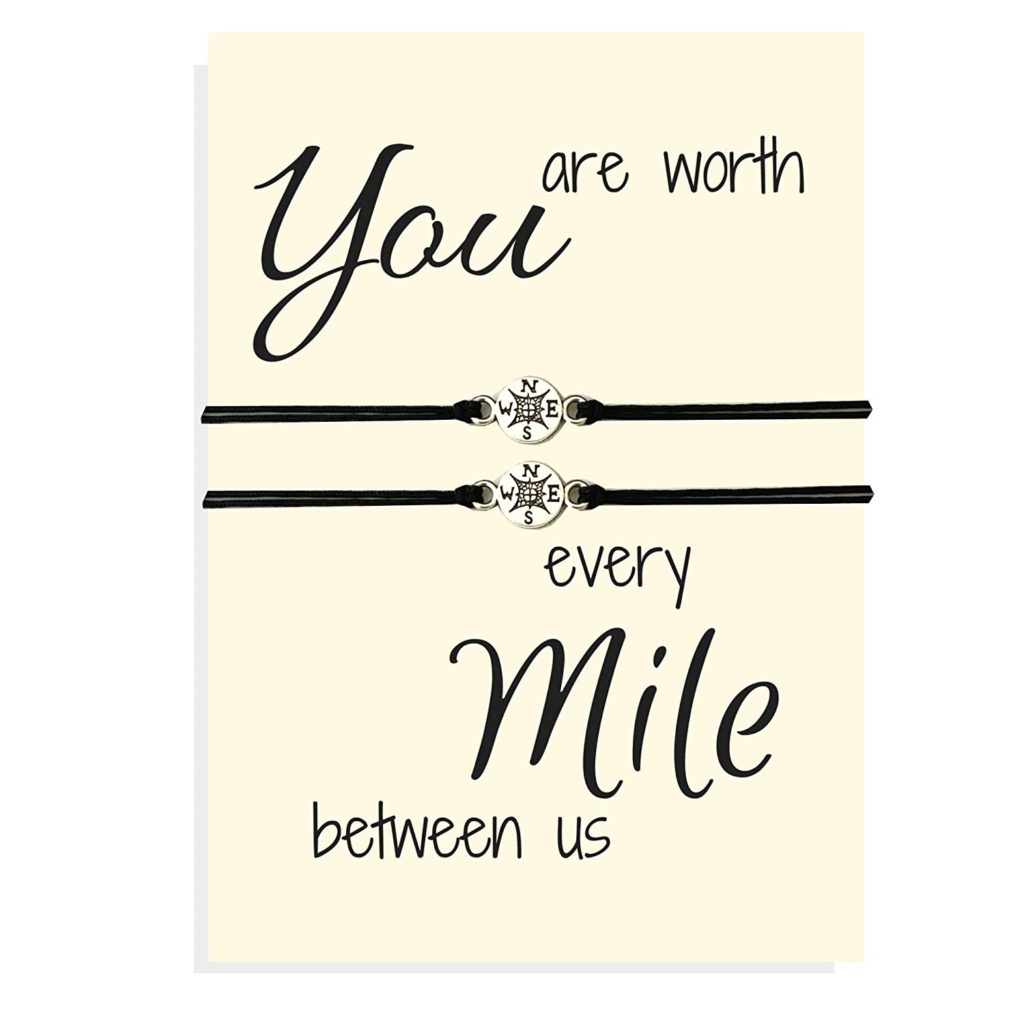 Okay, how cute are these matching bracelets!? You can never have too many matching items with your partner hehe! I love the quote that is behind these and it's so nice to have a piece of your partner with you when you're not psychically together!
"Surprise your loved one or best friend with commemorating your long distance relationship with these cute bracelets, handmade for you with color fast nylon string. Will arrive hand wrapped and ready to be gifted."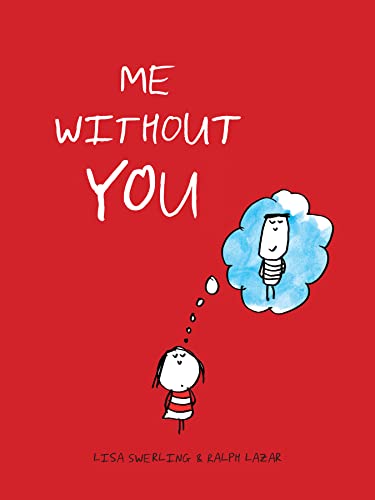 This is the perfect gift for all you book nerds! (Don't worry – that's a good thing!) It's so beyond adorable is bound to make your partner smile.
"An adorable collection of color illustrations: Filled with scenarios that are simply incomplete without two, Me Without You is the perfect way to say, "I love you." Whether it's "I miss you" in a long distance relationship, "I'm sorry" after a spat, Valentine's Day, a wedding day, an anniversary, or a just because gift for a boyfriend or girlfriend, this uniquely charming book will brighten that special person's day again and again."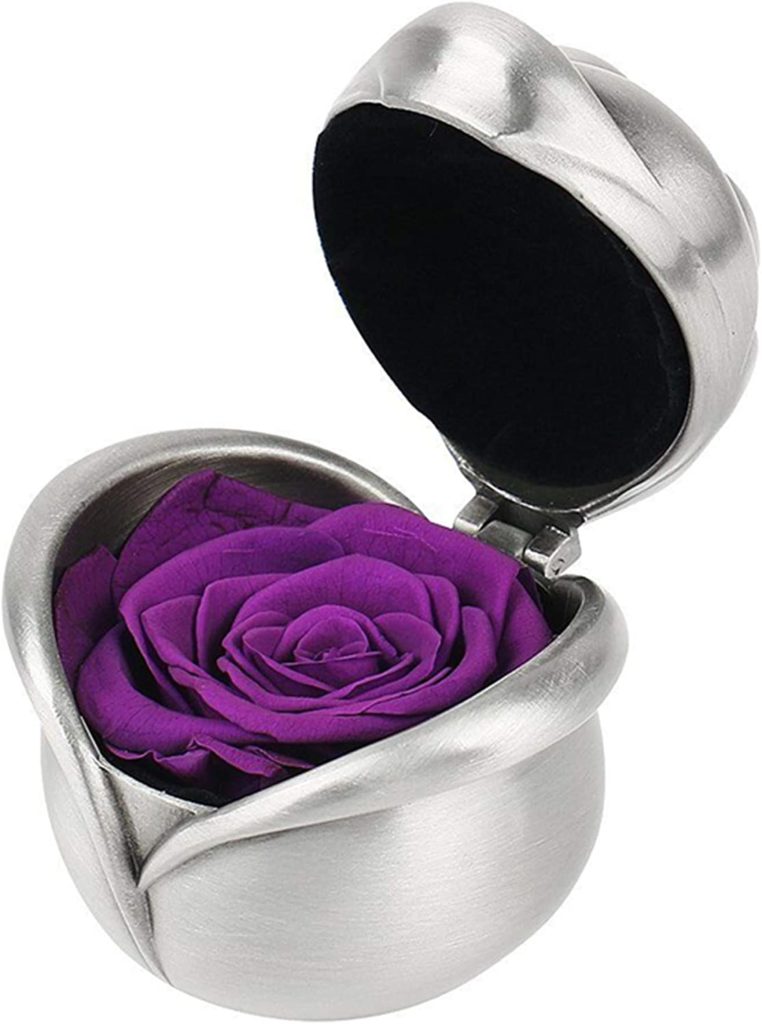 For all you super romantic lovebirds… This handmade preserved flower rose is something that your partner can cherish for the rest of their lives. It symbolizes your ever lasting love and it's so beyond beautiful.
"Keep your love fresh and eternal. It's a symbol of eternal love, eternal family, eternal friendship. True love is especially suitable for you. It will be always like a real rose."

This is such an adorable keychain for you and your LDR partner to keep on your keys! I absolutely love the quote on it and it's so beyond true… Your partner is worth every mile between you! Love is so much greater than distance – never forget that!
"Comes with velvet gift bag, ready for gift giving! This is a unique and beautiful stainless steel tag keychain."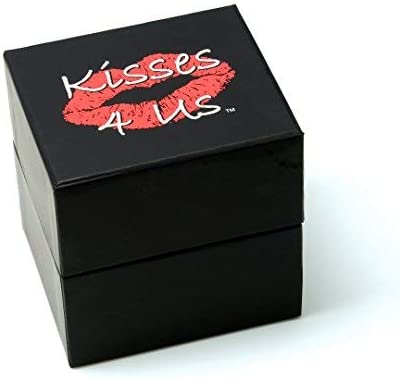 This Kisses 4 U Box set is the perfect gift for when you're feeling fun, flirty, and romantic! There are tons of different cards and most of them are super romantic… So, you both are bound to have a lot of fun playing with it!
"Each Kisses 4 Us Box Includes 30 KISS CARDS with details on How to Do 30 Fun, Flirty, Romantic Kisses with your Partner. Each Kiss Card also has a Fun Fact or Tip to Enhance each Kiss Experience. Randomly choose a Kiss Card and be surprised on what you might pick – a Hand Kiss, Trail Kiss or even a Woodpecker Kiss!"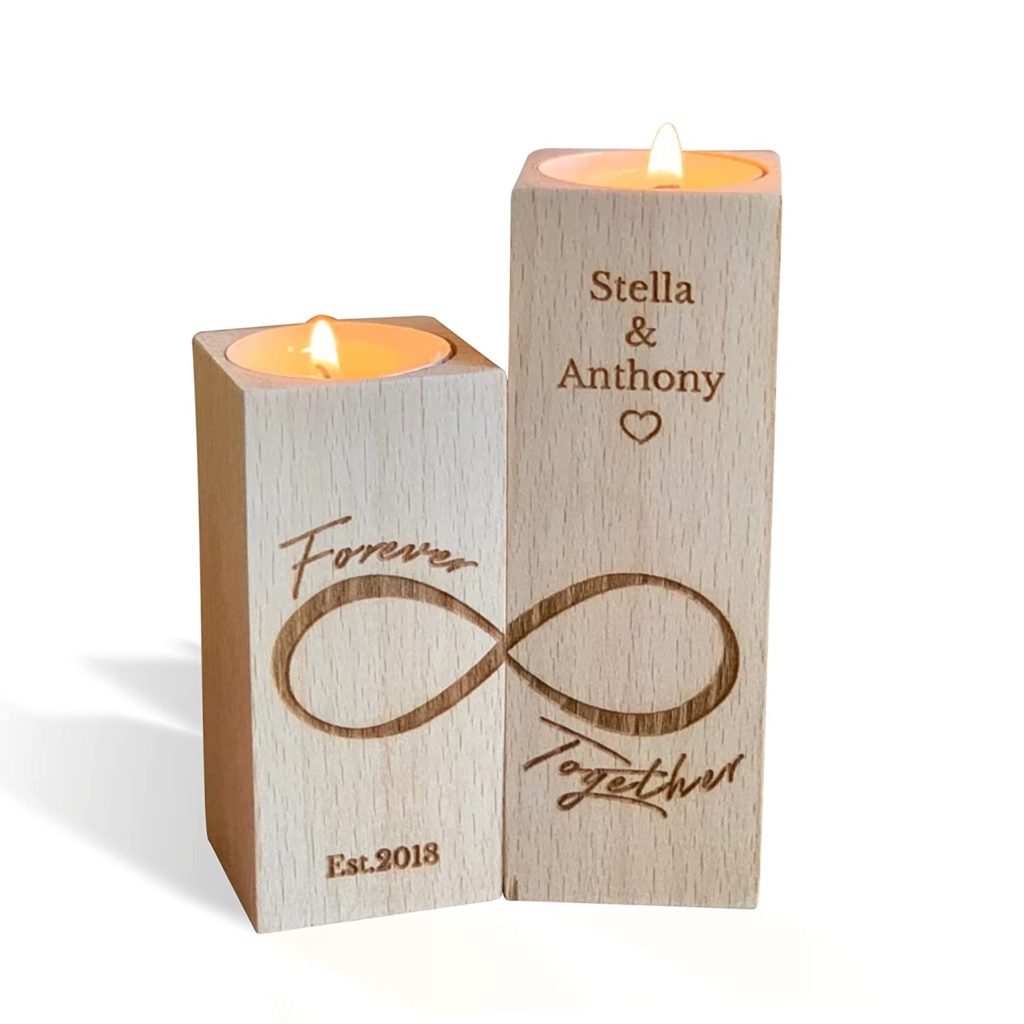 I've mentioned this in our '5 Personazlied Gifts to Send to Your Long Distance Partner' blog, but I thought I'd bring it up again as it's a fantastic gift idea! With Reveal Candle, you can personalize a message to put inside the candle! Or, alternatively, you can have a fortune inside the candle!
Conclusion of Cute Gift Ideas!
Those were 10 cute gift ideas for couples! Please, let me know if you come up with any other cute gift ideas to send to your long distance partner! I'd love to feature them in a future blog!
(Also, excuse us as we get soppy, but we'd just like to thank you all for visiting our blog, as we are now the most searched long distance relationship blog, the top LDR blog spot on Google, and we were recently featured in Feedspot's top 10 best LDR blogs!)
So, thank you all so much for your support!