Are you thinking about what to gift your boyfriend?
If so, you've come to the right place! I'd be lying if I said it only takes me 10 minutes to find my boyfriend a good present… In reality, it takes me days to find gifts for him! When it comes to gift giving, you want it to be something special, and something that they will enjoy / use. So, without further ado,
Here are some awesome gift ideas for your partner!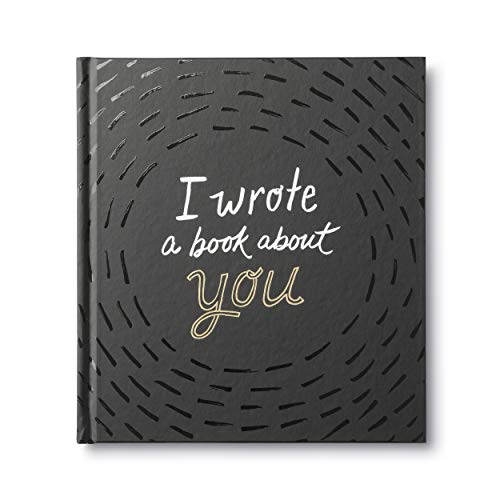 I'm not going to lie – The second I found this online, I purchased one for my boyfriend! You can fill out this adorable book for your partner.
"Sweet, fun, and lighthearted, I Wrote a Book About You is designed to be filled out by you and given to someone you like a lot!"
Click here to check it out!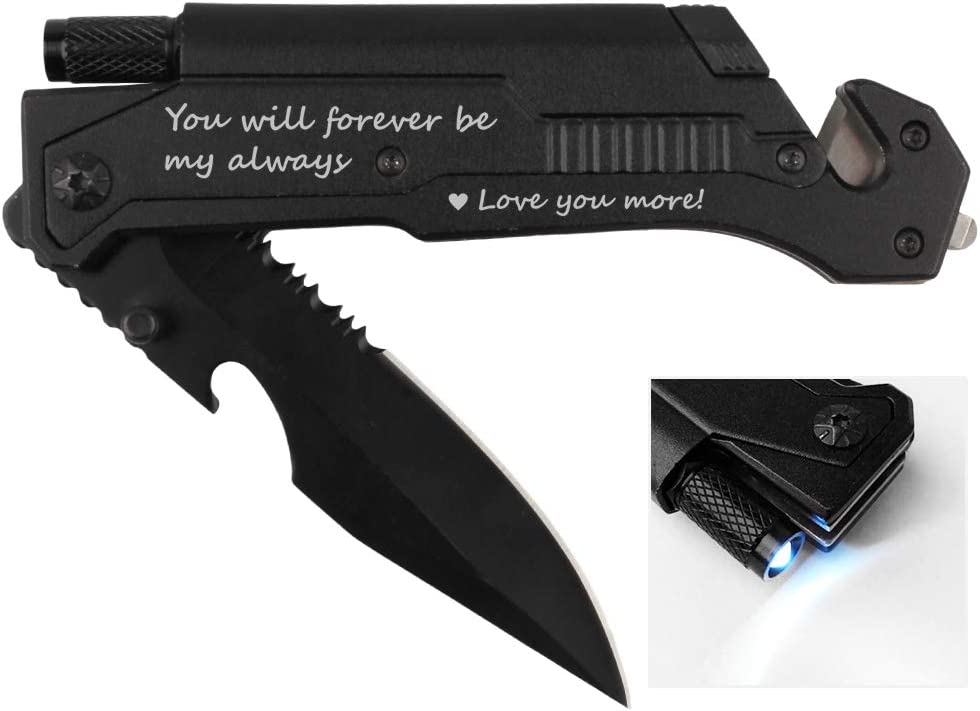 This little pocket knife has 6 different functions – (and an adorable engraved message!)
"6 Functions: LED Light,Fire Starter,Bottle Opener,Seat Belt Cutter,Glass Breaker, Cutting"
Click here​ to check it out!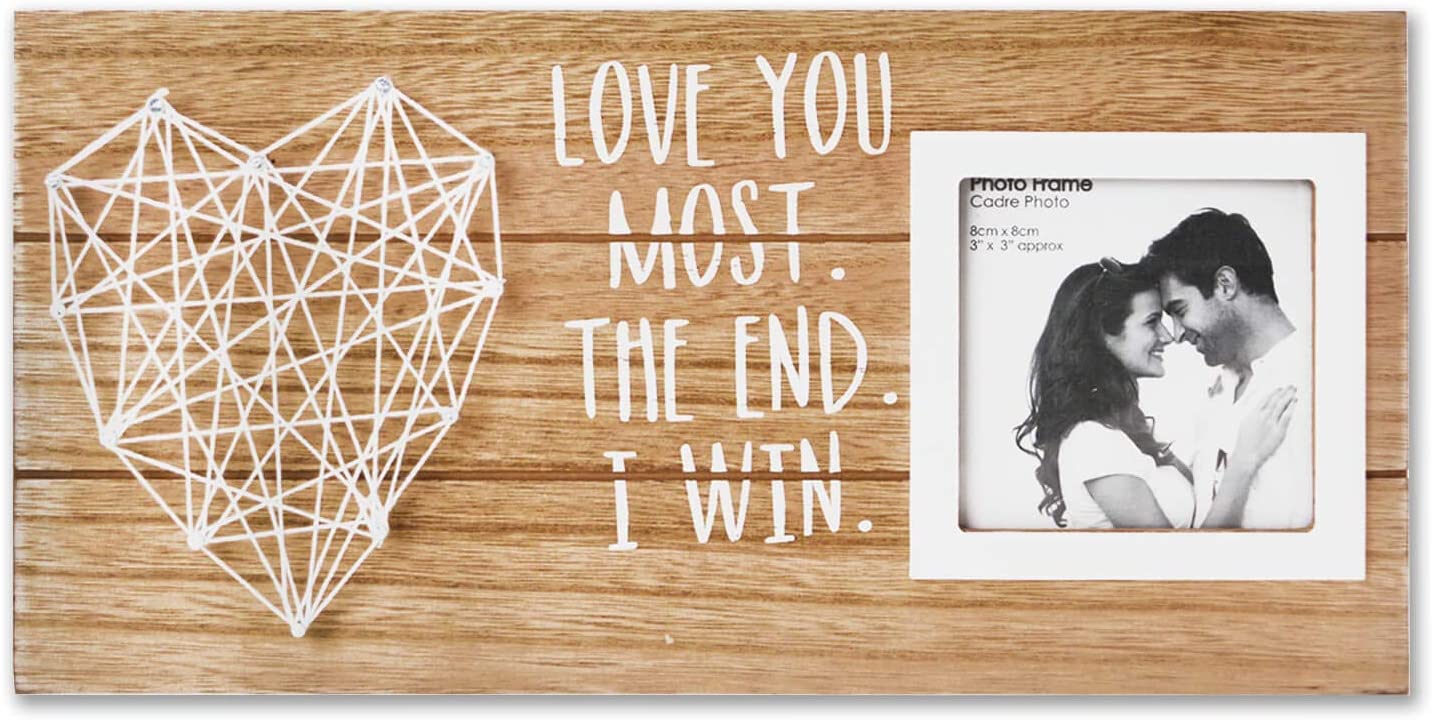 Affordable, cute, and romantic – Everything a gift for your boyfriend or husband should be!
"This adorable handmade string art heart makes the perfect valentine's day gift for him!"
Click here to check it out!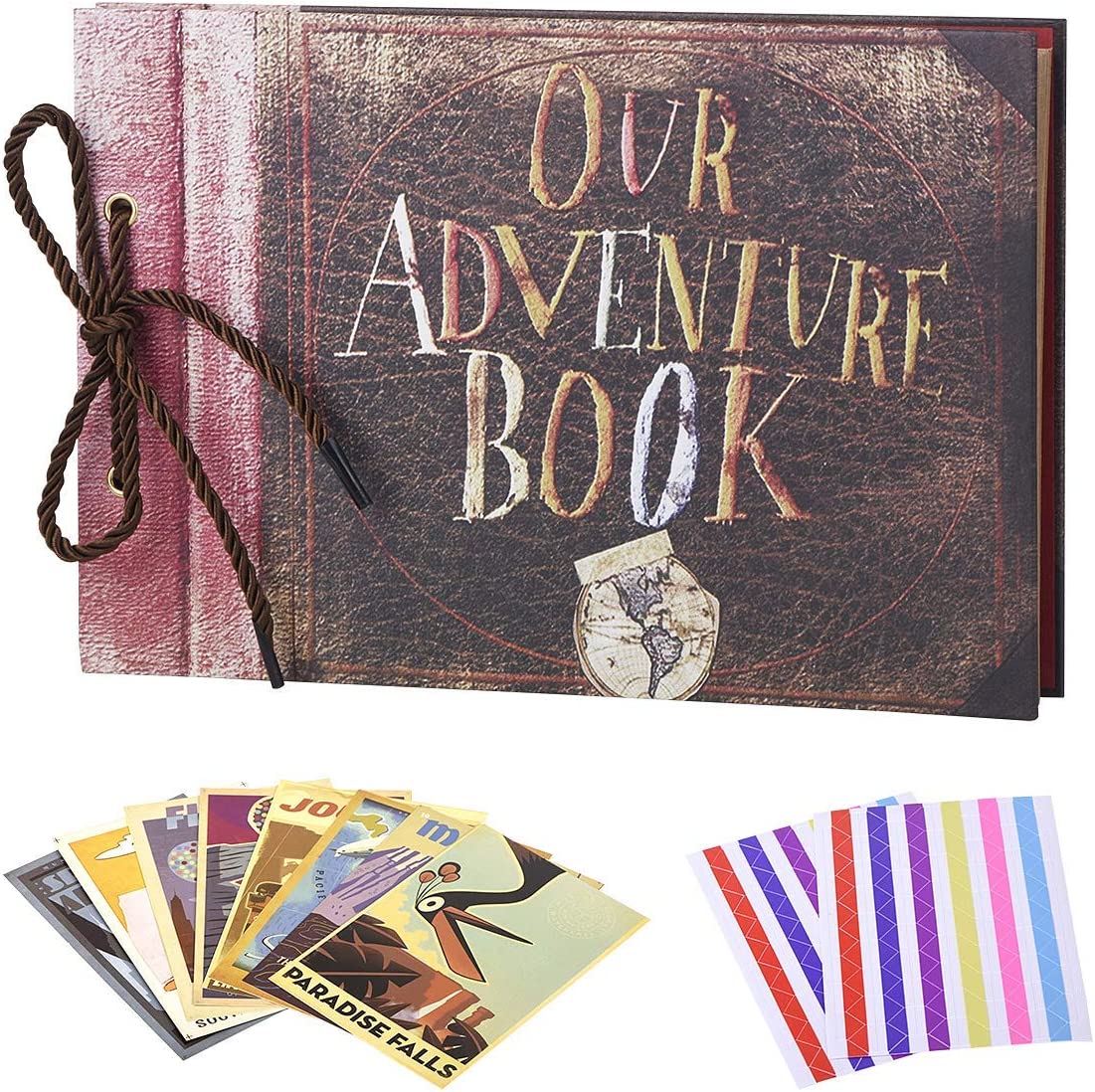 If you love Pixar and scrapbooking, then here's the perfect gift! You can fill this Up themed book with pictures of you and your man – How cute!?
"Each book comes with Pixar UP postcards and photo corner stickers, with one book, you will get 8 post cards collections."
Click here to check it out!
Okay, this mug may be a tad inappropriate, but it's definitely hilarious! It could mean you love his dachshund, or maybe something slightly different…
"Whether it's a birthday gift for boyfriend or birthday gift for husband, they will definitely appreciate a good wiener joke."
Click here to check it out!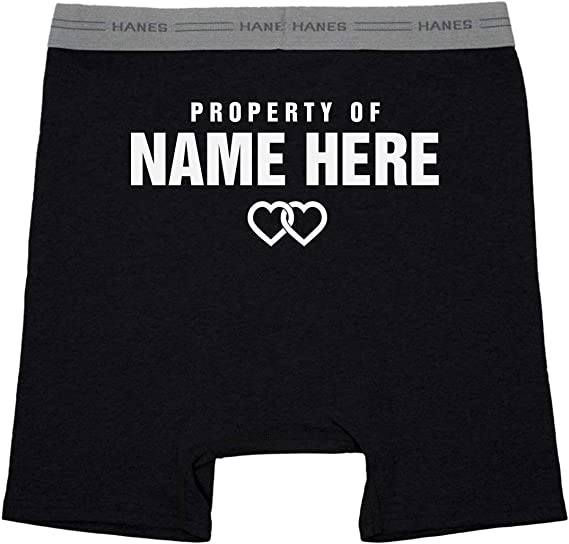 This is another funny gag gift! I'm not sure how many people will end up seeing your boyfriend or husband wearing them, but regardless, it's hysterical!
"Make sure everyone knows who your boyfriend belongs to with a pair of custom boxers! Add your name to this 'Property Of' underwear!"
Click here to check it out!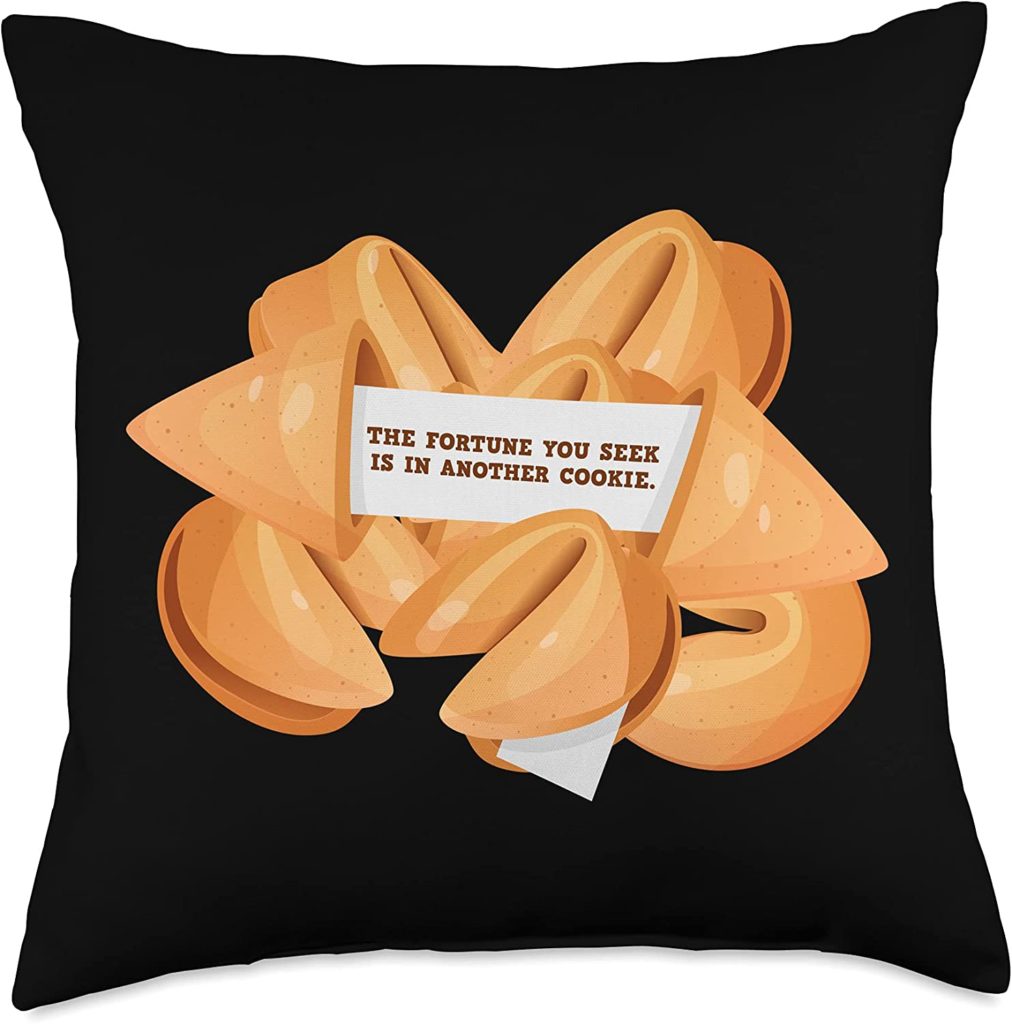 Not to sound dramatic, but this little pillow is SO, SO CUTE! You can personalize a message for the inside of it!
"This large fortune cookie is a plush stuffed animal that has a zippered pocket to hold a personalized note for your loved ones."
Click here to check it out!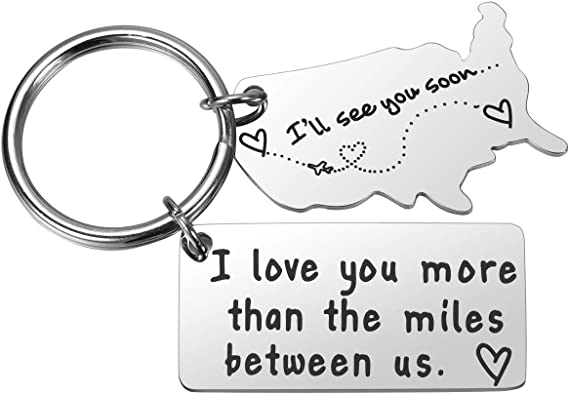 An adorable keychain for your partner to keep close to him while you're apart from each other!
"I love you more than the miles between us…"
Click here to check it out!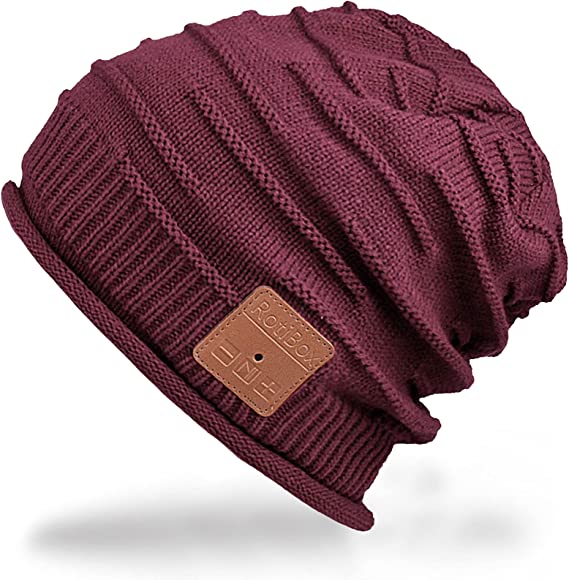 This is such a cool idea – A beanie with bluetooth installed inside!
"This soft & comfortable beanie hat is made from stretchy cotton and acrylic fibers to fit all standard head sizes, with double knitted beanie, which keeps users' head & ears warm and allows users to listen to music without having to wear additional headphones. After removing the built-in headphone pieces, this wireless Bluetooth beanie is 100% washable!"
Click here to check it out!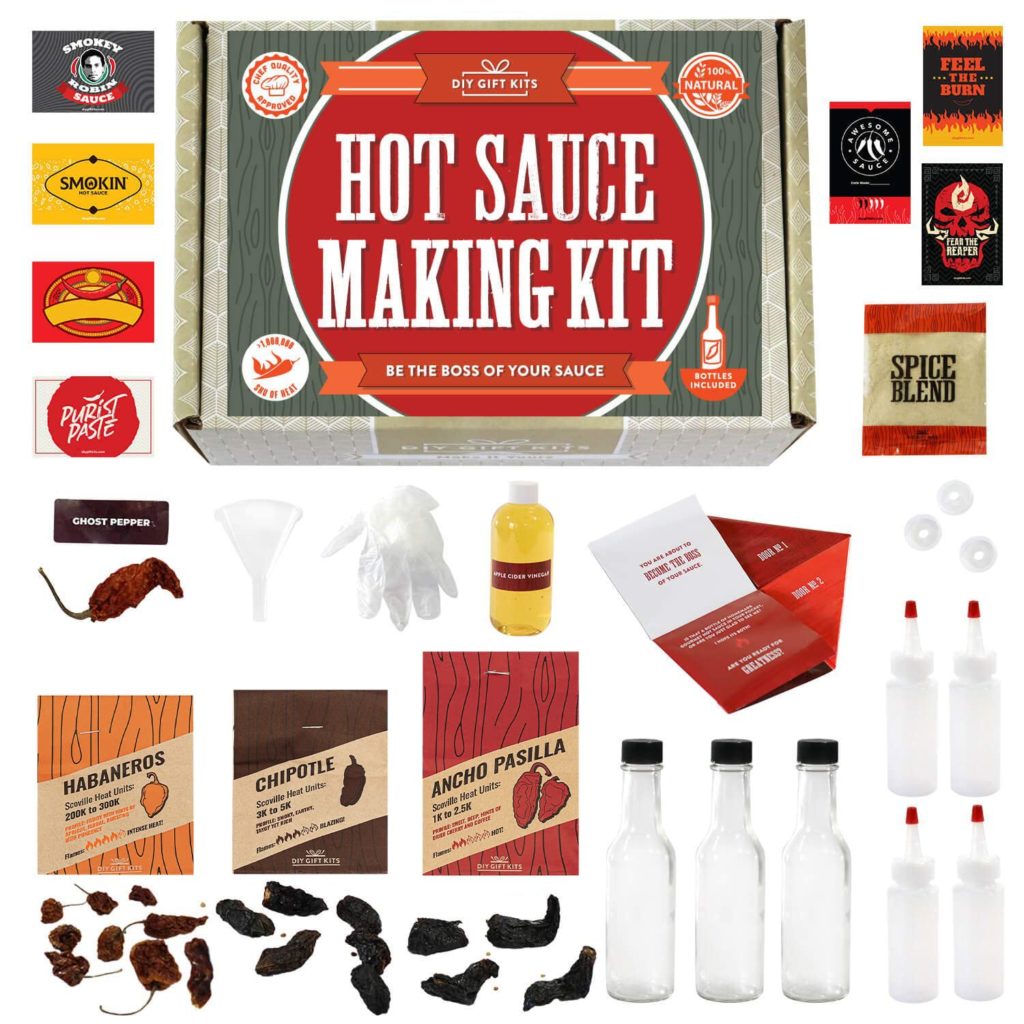 If your partner is a fan of hot sauce, then this hot sauce making kit is possibly one of the best gifts for him!
"Makes 7 bottles of lip smacking gourmet hot sauce right from home. It contains, 3 Glass Woozy Bottles, 4 Squeeze Bottles, a 2-inch funnel, an Apple Cider Vinegar bottle, a zipped pouch of Spice Blend, 2 pairs of gloves, 5 pH strips. Also, 3 woozy reducers, 3 black caps, 4 squeeze bottle tops with red cap, Ancho Pasillas, Chipotle and Habanero Pepper bags – instruction card, an open/close pouch of Ghost Pepper & 7 label stickers."
Click here to check it out!
What did you think of these gifts for him?
Hopefully, you can gain some inspiration from these different gifts for him!
Make sure to check out our blog on cute gift ideas for her!